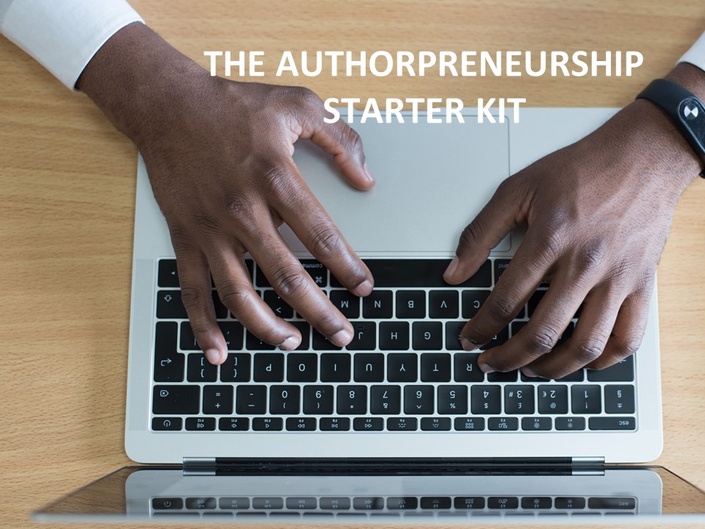 The Authorpreneurship Starter Kit (eKit)
A Quick-Start Guide for Indie Authors to Write, Publish and Leverage Non-Fiction Books for Maximum Impact and Income
Watch Promo
Get activated for greater with the Authorpreneurship Starter Kit [ASK]!
ASK is the ultimate resource kit to begin your authorship journey and then take it to the next level.
The Authorpreneurship Starter Kit introduces aspiring authors, book coaches and Independent publishers in the Caribbean and her Diaspora to the new and exciting world of Authorpreneurship as a platform for greater impact and income.
---
WHAT'S IN THE KIT
---
The ASK contains five folders covering foundational aspects of the writing, publishing and Authorpreneurship process. Each folder comprises easy-to-use checklists, templates, worksheets and audio files designed to help you to navigate the world of writing and publishing like a boss.
The Kit Overview Folder: Introduces you to the world of Authorpreneurship, outlines the content of the kit and how to use it. It further introduces you to the creator of the kit, contains a Writing and Publishing FAQ and the Authorpreneur Secrets book from which this kit originates.
The Writing Process Folder: Contains audio teachings, checklist, templates and tips to help you to get your book's content out of your mind and onto paper in a step by step fashion, which for many is difficult. This is pivotal because you cannot become an Authorpreneur without a book.
Manuscript Completion and Self-Editing Folder: This kit helps you to polish your manuscript before submitting to a publisher. It guides you in the process of self-editing so that you can have it ready for professional editing or publication in proper manuscript format.
The Publishing Folder - Consists of checklists, templates and audio tips prepare you for your publishing journey. The contents will help you to publish your book affordably without compromising quality. It breaks down and simplifies the publishing process, and contains an up-to-date budget friendly price guide to help you save thousands in the publishing process. It also includes mistakes to be avoided by first-time authors.
NOTE: In the Caribbean, the term Publisher does not necessarily refer to a traditional publisher but an individual or company that you pay to publish your book. Basically, it's an individual or company that offers publishing services.
Creating Impact and Income Folder: Has checklists, tips and tricks to help you with the next steps after becoming a published author. It will help you to learn to market and monetize your book like a boss. It shows you how to generate multiple streams of income from your book, and how you can use your book as a platform to transform many lives.
Bonus Content: 12 Authorpreneur Interviews + Q&A from the Caribbean Authorpreneur Live Summit
The Authorpreneurship Starter Kit will take your authorship and publishing career to the next level!
---
WHY YOU SHOULD GET THIS KIT

---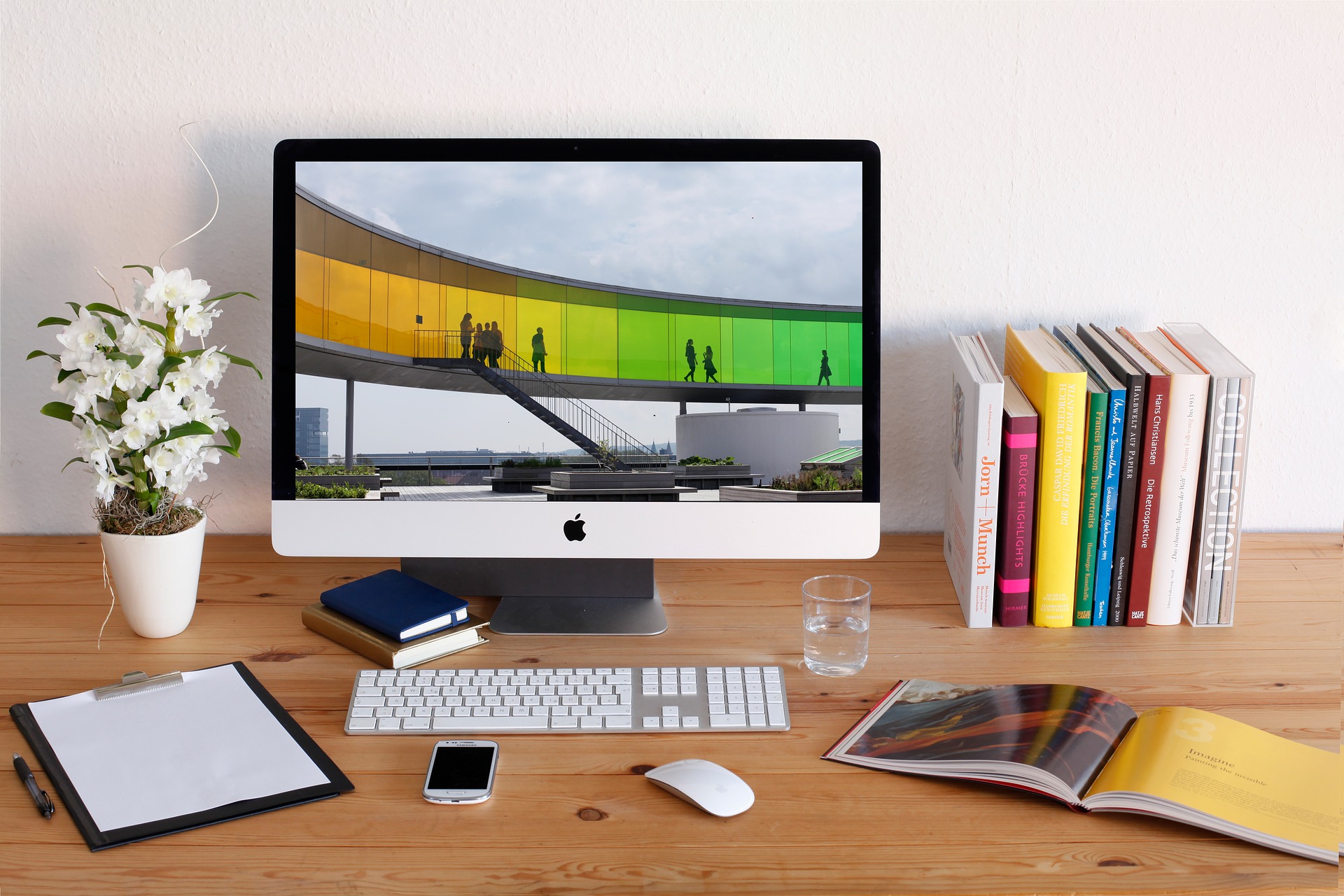 ---
Discover the industry secrets, tools and resources to:
Maximize time, knowledge and money as you write, publish and create lasting impact and income.
Write or publish your non-fiction book successfully in 90 days or less.
Become a best-earning author.
Market and monetize your book like a boss.
Save thousands of dollars in publishing expenses.
Create sustainable income for your retirement years.
Publish globally on Amazon and other platforms.
This Authorpreneurship Starter Kit is the first choice for writing and publishing guidance for aspiring authors, coaches and Indie publishers in the Caribbean. It contains valuable region-specific prices, services and solutions which independent authors, book coaches and publishers in the Caribbean will find valuable.
---
ANSWERS IN A BOX
Get your Frequently Asked Questions on writing, publishing and book marketing/monetization answered in one place.
---
Perhaps, you want to publish but you don't know where to begin. You have so many questions…
What is publishing?
How much does it cost to publish?
How do I price my book?
How do I get it on to Amazon?
What about my book title? Is it any good?
How do I write a book?
How do I go from idea to book?
Where do I start?
What about editing? What kind of editing do I need?
Have I chosen the right publisher? Am I getting a good deal?
Perhaps you are on a tight budget and want to know what's possible. Perhaps you are already an author but you want to learn the publishing process or coach others…
Maybe you want help with book marketing and monetization. You have so many questions…
After publishing what's next?
How do I market my books?
How do I earn multiple streams of income with a book?
How do I create greater impact with my book (s)?
The ASK answers all these frequently asked questions in one place. With a mix of over 15 checklists, 13 audio teachings, pdf guides and our Authorpreneur Secrets Ebook, you will have all the information and tools you need to publish successfully and confidently begin your Authorpreneurship journey.
These are the exact steps Cameka "Ruth" Taylor uses in publishing for herself and her clients since 2015. These are her Authorpreneur Secrets in a box to help you to become a winning author-entrepreneur.
---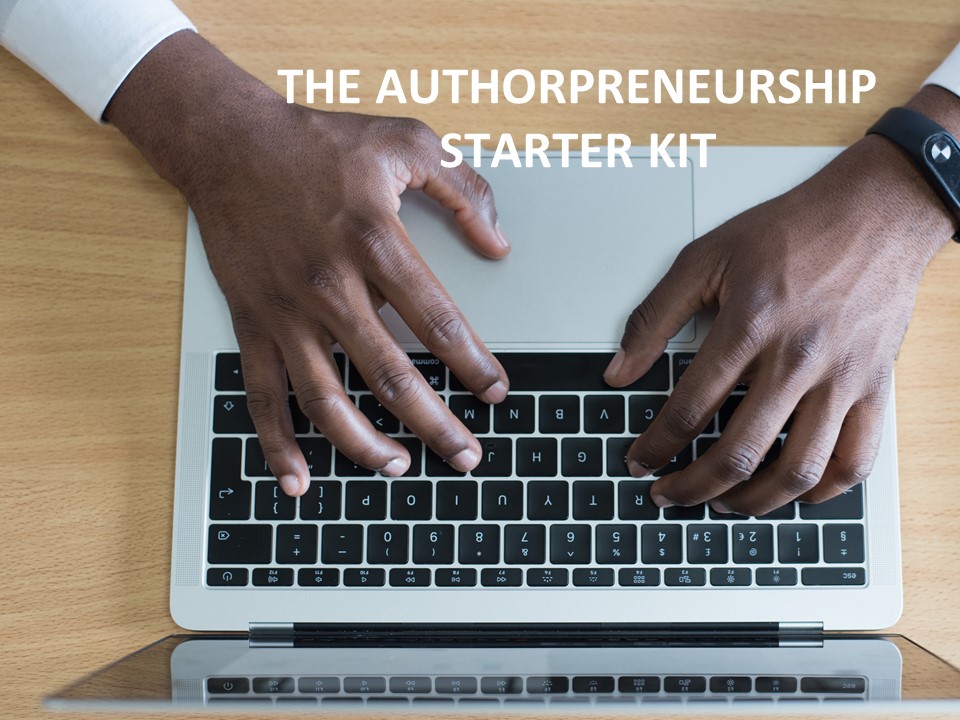 ---
DON'T JUST TAKE MY WORD FOR IT
---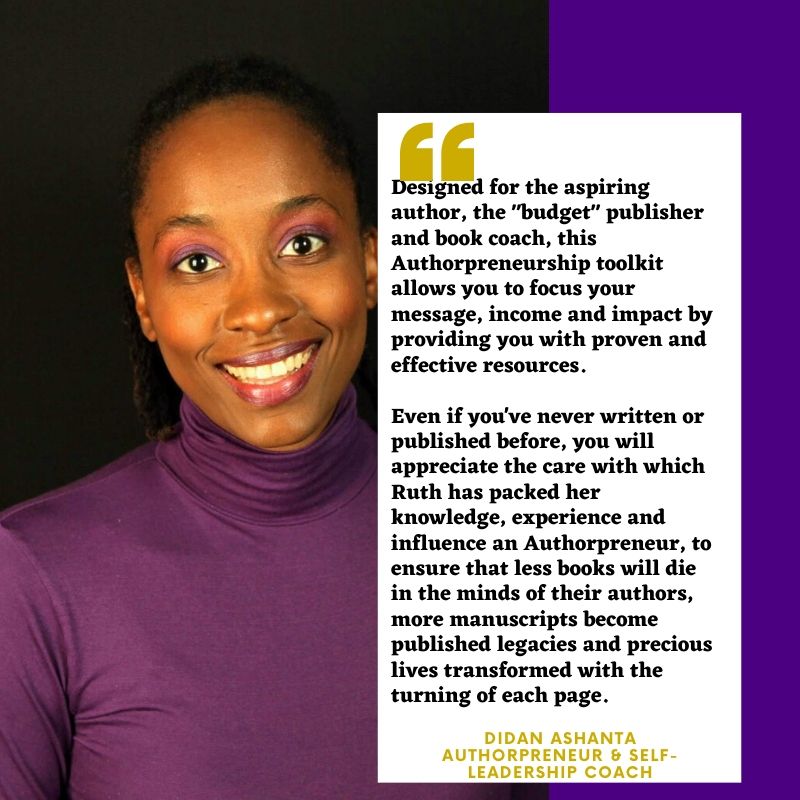 The Independent book publishing or self-publishing world can be daunting and overwhelming. Just figuring out where to go at each stage can be confusing and paralyzing. This is why Jamaican Authorpreneur and Indie book publisher, C. Ruth Taylor, with her five years of experience and 20 published books of her own, has taken to the time to simplify, streamline and strategize the process of getting your book published in this starter kit.
-Didan Ashanta, Authorpreneur and Self-Leadership Coach, Author of Jamaican Green Smoothies
Your Instructor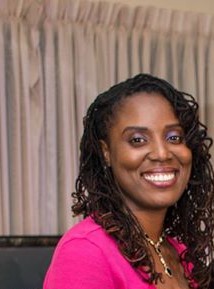 Hello, I'm an Authorpreneur, bestselling author of over 20 books, an international speaker, trained educator and certified career coach from the beautiful island of Jamaica.
Since 2001, through speaking, writing, teaching, mentoring and coaching, I've helped thousands of people including many authors and youths to win in their personal lives and careers. I've spoken in 14 countries to thousands of people in Jamaica, countries in the wider Caribbean, Latin America and Africa.
In November 2018, I took on the challenge of writing 20 manuscripts in one year and by November 2019, the feat was accomplished.
Today, I teach experts to turn their knowledge, experience and skills into books which they can leverage for maximum impact and income and leave a legacy. I also teach publishing skills to equip people to make a living helping authors to win.
Course Curriculum
The Authorpreneurship Start Kit [ASK]
Available in days
days after you enroll
Courses Included with Purchase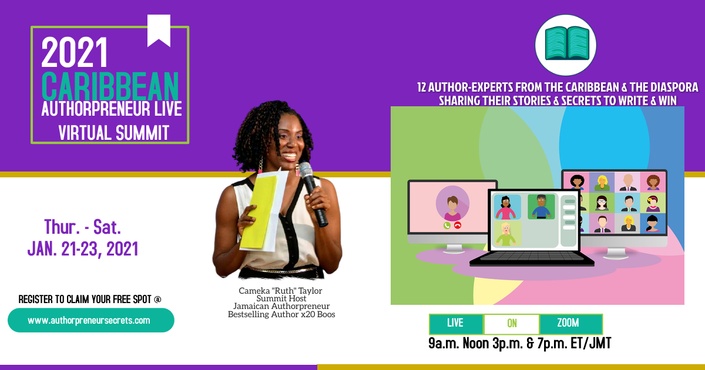 Caribbean Authorpreneurship Summit 2021 Recordings
12-Author Experts Sharing their Stories and Secrets to Win with Books Beyond Book Sales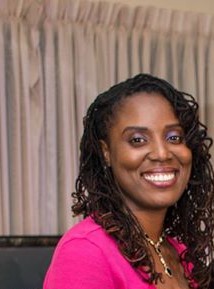 $47
Original Price: $47
Frequently Asked Questions
When is this kit available?
The kit is available all year round beginning January 2021, as long as we are on this platform.
How long do I have access to the course?
You have access as long as it is remains published on the platform. After enrolling, you can access this course across any and all devices you own.
What if I am unhappy with the course?
We would never want you to be unhappy! If you are unsatisfied with your purchase, contact us in the first 30 days and we will give you a full refund.
Congratulations!
Thank you for getting the resources and industry secrets to become part of the 1% club of published authors and winning Authorpreneurs!
Get ready for greater impact and income! You've been activated for greater... Explore all the contents of the Authorpreneurship Starter Kit and use them for maximum success.
Don't let your books die in your mind. Write so lives can be transformed. Write, publish and monetize your books. Create sustainable income for your retirement years!
You can do it! I look forward to hearing about your success!