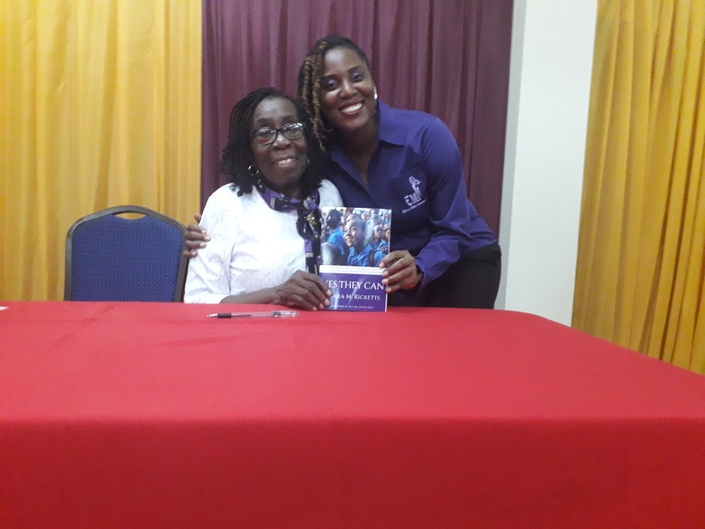 Book Publishing Made Easy Training & Certification Program
How to Publish Your Book Professionally and Save Thousands of Dollars
Enroll Now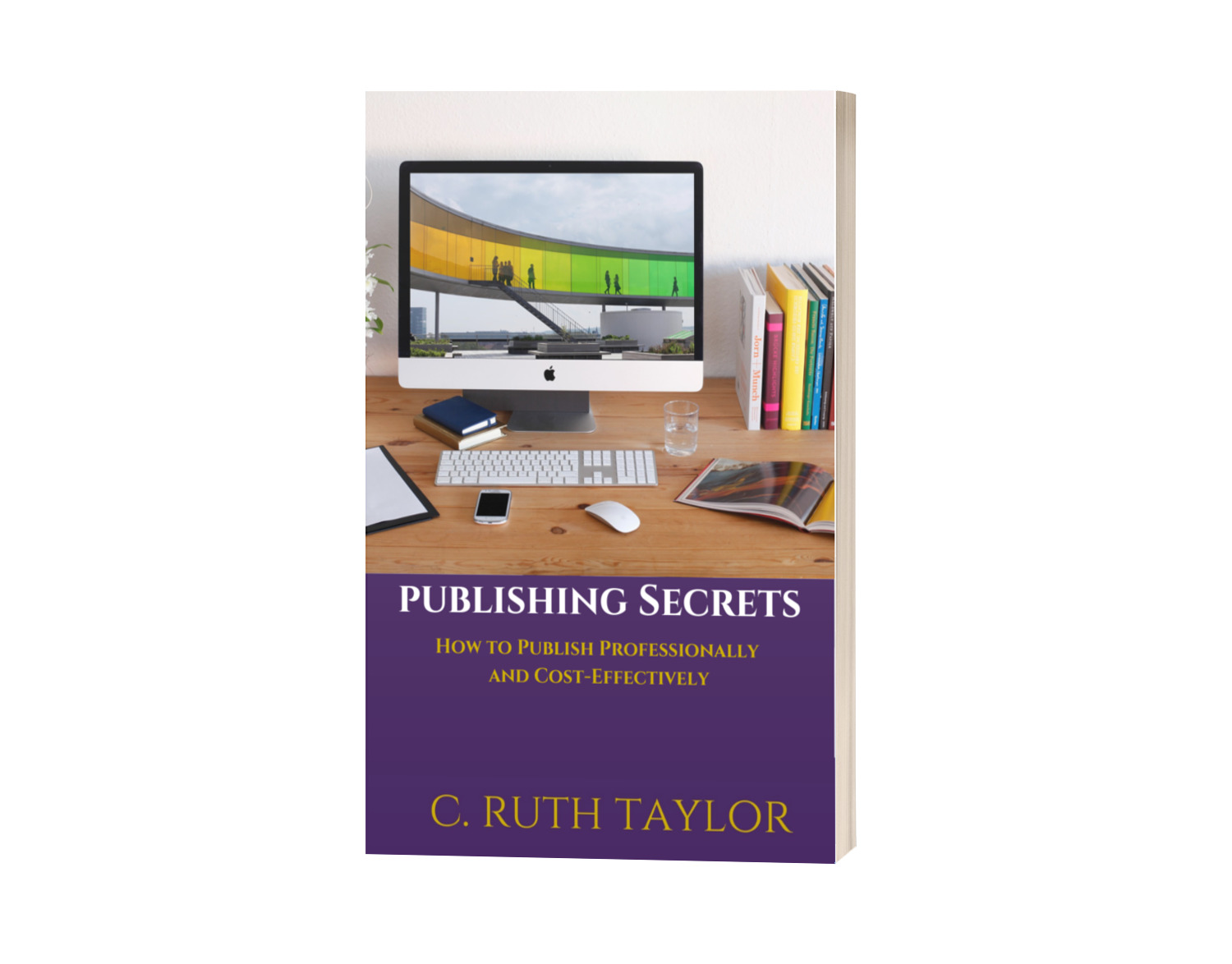 GET THE GUIDANCE YOU NEED TO MAKE YOUR PUBLISHING DREAMS A REALITY
WITHOUT BREAKING THE BANK OR COMPROMISING QUALITY
---
Do you want to publish your own books and reduce your publishing costs?
Do you want to know more about the publishing process and how to publish your book on Amazon?
Do you want to start your own publishing business or create your publishing team?
Do you want to know where to find proofreaders, editors, cover designers, formatters at affordably rates?
Do you want to be a certified publishing coach?
Let our experienced Amazon bestselling author x25 published books and Indie publisher, C. Ruth Taylor, guide you in the publishing process. This will ensure a smooth publishing experience to produce your professional bestselling books.
---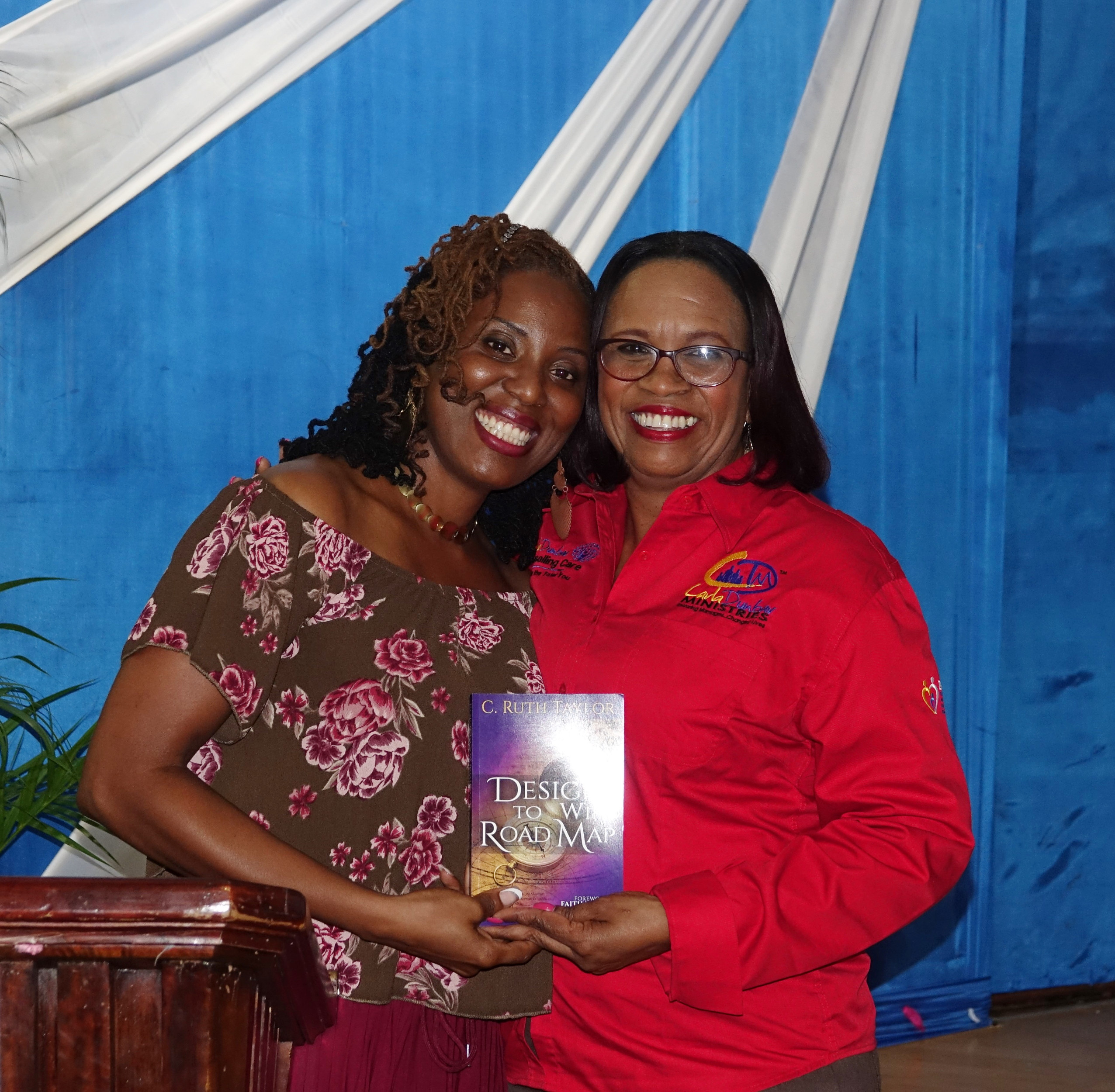 ---
WHO IS THIS FOR?
This training program is for aspiring publishers or authors who want to take charge of their publishing process, build their own publishing teams, start a publishing business and cut publishing costs in the long run.
TIMELINE: 90 Days (certification included). Bootcamp Only (6-Hours)
Note: The current price for the training is an introductory price. The cost will increase at the next offering.

---
We know the publishing process can be daunting.
As a first-time author thinking of self-publishing a book, you have many questions for which you need answers.
Some of these include: a breakdown of the publishing process, type of editing required, explanation of publishing terms, how to set up your Amazon KDP account, how to price and print your book etc.?
You need guidance regarding every aspect of publishing. If you do not have the training or guidance, you will make costly mistakes, feel overwhelmed and produce an inferior product.

When you hire freelancers or purchase individual publishing services, you rarely get explanations or publishing guidance to know if the services are in keeping with professional publishing standards.
Now, you can get the expert training and guidance, and get your questions answered with this 90-Day Training Program.

TRAINING GUIDE: This is a three part-program.
Part 1: Pre-Bootcamp Preparation Course
Review all the course materials and watch the videos
Read the Publishing Secrets Ebook
The course is self-paced and is preparation for the 6-hour bootcamp via Zoom or in person.
Part 2: 6-Hour Virtual Bootcamp or In-Person/ Face to Face Bootcamp
Create your 90-Day Publishing Plan
Publishing Steps and Practice
Publishing Test
Learn how to publish on Amazon and become a bestselling author
Print Book Available to those who attend a Face2Face Publishing Bootcamp or participants who purchase it. It is EXCLUSIVELY for the program and not available for sale elsewhere.
Part 3: Certified Publishing Coach
Implement the training by publishing a book in 90 days after the bootcamp
Get publishing support and supervision
Email support
3 Consultation Sessions (3 Hours)
Become a certified BambuSparks Publishing Coach and or Affiliate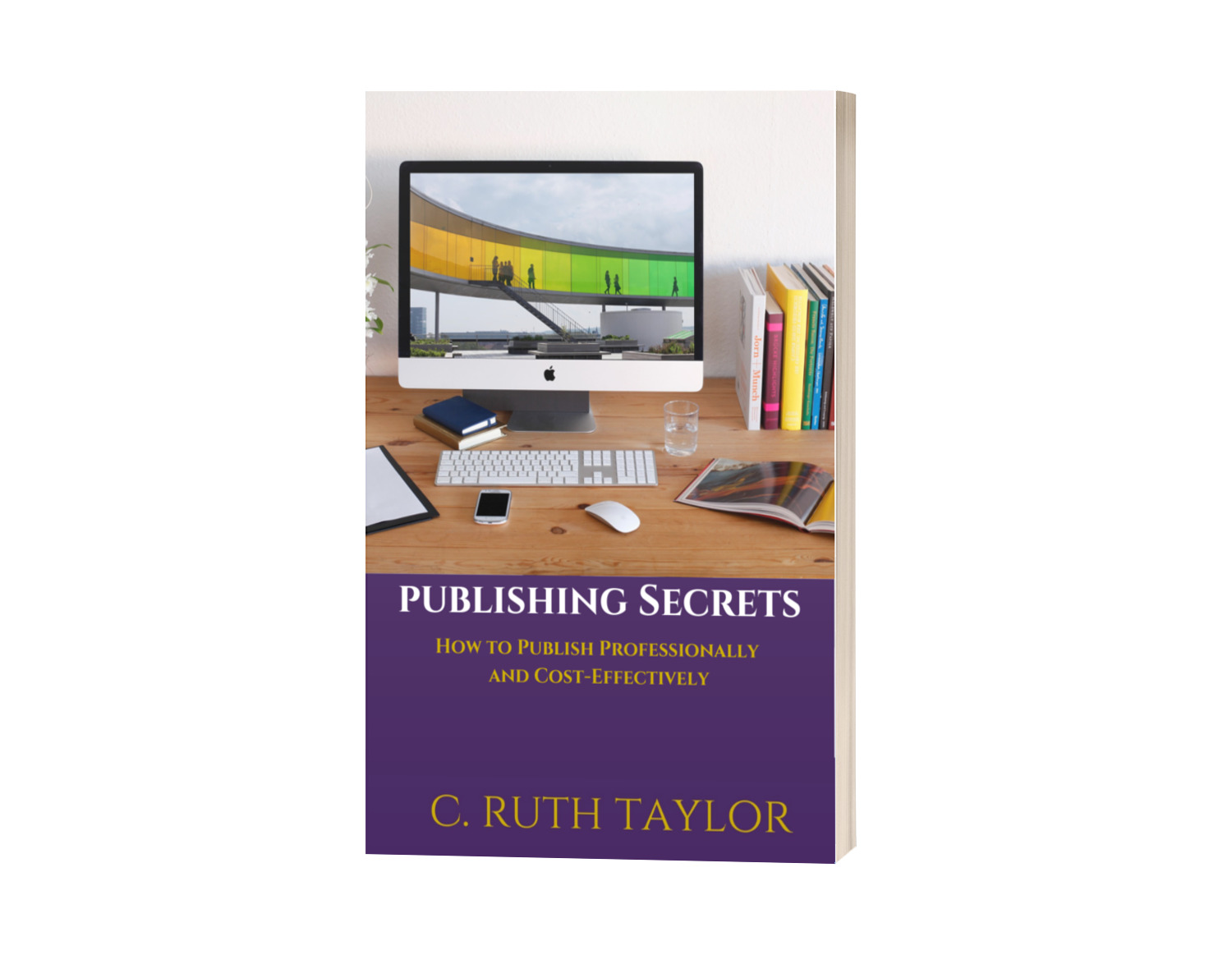 BENEFITS OF PROGRAM: You will:

---
Make your publishing dreams a reality without the confusion and overwhelm.
Become an author or start a publishing business.
Get the resources needed to publish a book.
Save time and money and publish whenever you want in the future.
Make thousands of dollars in the future.
Access to training material after the bootcamp or certification period
Recover the training expense with just one publishing client.
An opportunity to become a BambuSparks Affiliate
---
NOTE: All queries outside of the Live Bootcamp should be made by email or a scheduled consultation session, not WhatsApp or Facebook Messenger.
Get your questions answered at the Bootcamp, scheduled consultation session or by email. Email queries will be limited to 90 days.
---
WHAT DO YOU NEED HELP WITH?
Choose carefully the most pressing issues you need addressed from the list below and get your questions answered by email, at the Bootcamp or via a scheduled consultation session.
---
Understanding the Publishing Process
Manuscript Formatting Help
Guidelines for Layout/Interior Formatting
Guidelines for Book Structure
How to write your introduction and author Bio
Designing your print and ebook cover
Amazon submission requirements, use of keywords
How to write your book cover description/sales copy
How to ensure your print book cover passes on Amazon
Choosing your book size
Creating your Amazon Author Central Account
Creating/Evaluating your book's subtitle or title
Choosing the right fonts for the cover and interior
Pricing your book
How to get book reviews
Running a bestseller campaign on Amazon
How to order print books
How to make author corrections
How to set up a Beta Reader Group
How to plan your book launch
Questions relating to Copyright
Other ____________________________________________
---
PROGRAM FAQ
---
1. Can I do the boot camp only without getting the certification?
Ans. Yes, you may do the boot camp only. You will still be required to complete the pre-boot camp preparation exercises but you will only have access to the training course material for 90 days.
2. Can I attend the boot camp online?
Ans. Yes, the Virtual Bootcamp is offered a lower price of $199. The In Person/ Face to face Bootcamp only is US$299. However, this first F2F boot camp is being offered at a discounted rate of $199.
Note: The current price for the training is an introductory price. The cost will increase at the next offering.
3. What if I have questions after the boot camp training, what should I do?
Ans. If you are doing the full training program, we offer support for 90 days after the boot camp. This includes 3 online consultation sessions and email support as you seek to publish your first book. If you only did the bootcamp, get your questions answered by booking a paid consultation session of US$100 per hour.
4. Is there a payment plan for the training program?
Ans. Yes. If you don't pay in full at the start, there is a 4 month payment option of US$150 per month. For the bootcamp training only, give us a call and we'll discuss it based on the option you desire.
5. Can I purchase the training book without doing the program?
Ans. No. The textbook, "Publishing Secrets" is not available for purchase outside of the program. However, since it is an expansion of Part II of the book, "Authorpreneur Secret$: Write Fast, Publish Affordably and Generate Lasting Income," you can purchase that book instead, if you are not part of the training program. This book is available on Amazon or from the author. Click HERE to purchase.
6. When will the Virtual Publishing Bootcamp be held?
Ans. We can arrange it on demand or as requested.
7. When is the next Face2Face Publishing Bootcamp?
Ans. These are available on demand once we have 5-10 persons. The first one will be Saturday, March 19, 2022, in Kingston, Jamaica (14-16 West Avenue at the Jamaica Theological Seminary).
8. How long before the Publishing Bootcamp should I purchase the training?
Ans. You can purchase the training now, and no later than 3 days before the bootcamp to ensure you have enough time to complete the pre-bootcamp preparation process.
9. If I take the payment plan, will the cost of the training increase?
Ans. Yes. If you pay in full one time, the full cost at this initial stage is $499. If you take the 4 month payment plan it will be US$150 per month. Contact us for payment details if doing only the Virtual or Face2Face Bootcamp.
10. Any other question, email [email protected] or WhatsApp 876 782-9893.
---
GET IT NOW!
---
Don't make costly mistakes or publish an inferior quality book! Enroll in this publishing program now!
You will love this program because it will help you to reduce your publishing expenses and make more money in the long run and transform lives with books.
Get in Now!
Your Instructor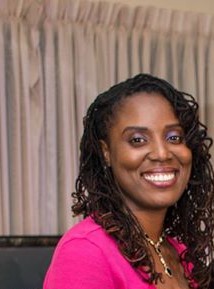 Hello, I'm an Authorpreneur, Amazon bestselling author of over 25 books, an international speaker, trained educator and certified career coach from the beautiful island of Jamaica.
In November 2018, I took on the challenge of writing 20 manuscripts in one year and by November 2019, the feat was accomplished. I published 16 of those manuscripts in a year without breaking the bank.
Today, I teach experts to turn their knowledge, experience and skills into books which they can leverage for greater impact, increased income, and legacy building. Since 2001, I've spoken to thousands of people in 14 countries including Jamaica, countries in the wider Caribbean, Latin America, and Africa.
Frequently Asked Questions
When is this training program available ?
The training is available on demand. Once you have completed the self-paced portion, contact us to arrange the 6-hour live Publishing Bootcamp at
[email protected]
How long do I have access to the training material?
It depends on the option you choose. If you are doing the bootcamp only, you have access for 90 days after the bootcamp. If you are doing the full 90-Day program, you have access for one year.
What if I am unhappy with the service?
We would never want you to be unhappy! If you are unsatisfied with your purchase, contact us in the first 30 days and we will give you a full refund.