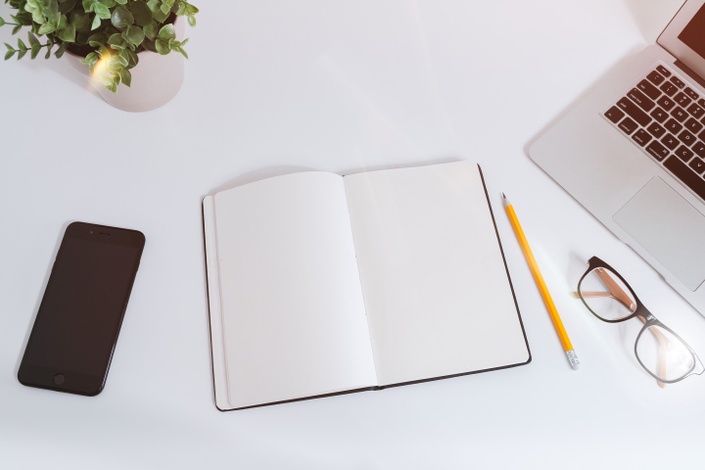 Design to Win Roadmap (Youth Mentee Edition)
1-Year Youth Mentoring Program to teach you the foundations to win at life and career from early [5-10 years after high school]
Do you want to progress in your life and career sooner rather than later? Then get intentional about it! Many people spend very little time making informed, conscious choices about their life and career, and end up with regrets. To avoid this, you should Design to Win! It's time to design a career and life worth living!
---
Good planning and hard work leads to prosperity but hasty short-cuts leads to poverty - Bible Proverb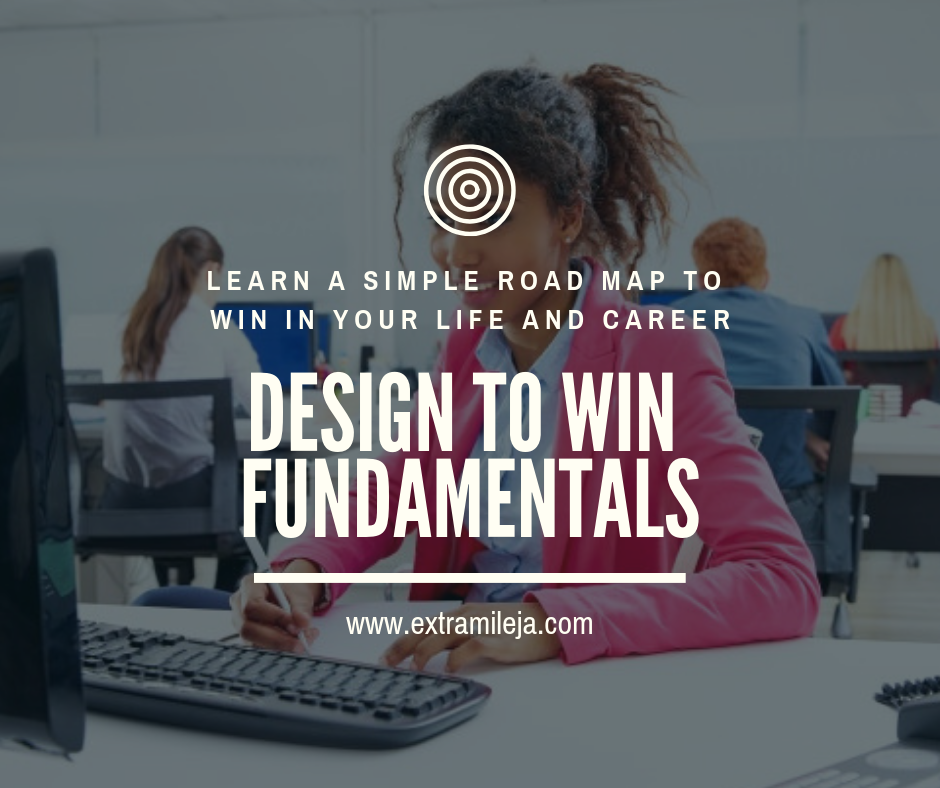 ---
START WINNING EARLY
---
In Jamaica, over a decade ago, in a report from the HEART Trust/NTA on "Unattached Youths, we noted the following:"
68% of the unemployed youth and 65.5% of those outside the labour force completed grade 11.
68% of the unemployed youth and 76 % of youth outside the labour force have no academic qualification.
Still today, many young people still don't know what they want to do with their lives 5-10 years after leaving high school.
Make a decision today that you won't be one of them! Don't become part of the 80% of people who are currently dissatisfied with their work and are merely working for survival rather than significance and satisfaction.
In this program, you will learn: a proven step-by-step process to win in your life and career post high school, college or university. This course/program is for youth ages 14-25! If you feel stuck or unsure of your next steps, this course will definitely help you to move forward with confidence.
The Design to Win Road Map is an easy-to-follow progress guide for your life and career. You will learn how to create a winning blueprint that will position you for success from early. With this blueprint, we will help you to purposefully create the life and career you've always dreamed of.
Life does not get better by chance. It gets better by Design. Create your Design to Win today!
---
COURSE DESCRIPTION
---
This is a Done With You blended program. It includes a self-paced and self-directed component as well as Live in-person sessions Face to Face or online at scheduled periods.
The program is based on the Amazon bestselling book, 'Design to Win Road Map." It can be completed in 6-12 months. The course/program comprises four modules, each with 3-6 lessons.
There is also a practical component which includes a compassion project, field trip and a millionaire money habits challenge. There are weekly lessons which include readings and video teachings (3-30 minutes in length), lecture notes and practice exercises.
---
In this course/program, you do seven main things:

Analyze your life: for greater self-awareness to determine the best way forward
Clarify your purpose in life and write purpose statements
Research and meet at least three success models for inspiration and discovery of success principles
Decide your next steps in your life and career and be equipped to job-hunt successfully
Learn to how to set and keep your goals
Design your preferred future for the next 1-5 years to achieve your major life and career goals
Participate in challenges to develop your money management, social service and self-management skills.
---
Course Benefits
---
Imagine how much our youths would astonish the world, if they received guidance and mentoring for their personal life and career from early. Our Design to Win Road Map is the young achiever's guide to astonish the world with their progress from early.

Through the Design to Win Workbooks used in this course, you will learn:
How to create a holistic career and life plan from early
Principles of financial independence to win with money from early.
How to discover your purpose from early and unlock your confidence.
Through the Art of Life-Hurdling how to deal with disappointments (setbacks, failure, rejection, heartbreak and other adversities).
How to unleash your God-given potential and greatness from early.
This course will position you to thrive from early, within 5-10 years of leaving high school, so that you don't struggle for survival or drift aimlessly and unfulfilled through life.
---
COURSE TESTIMONIALS
---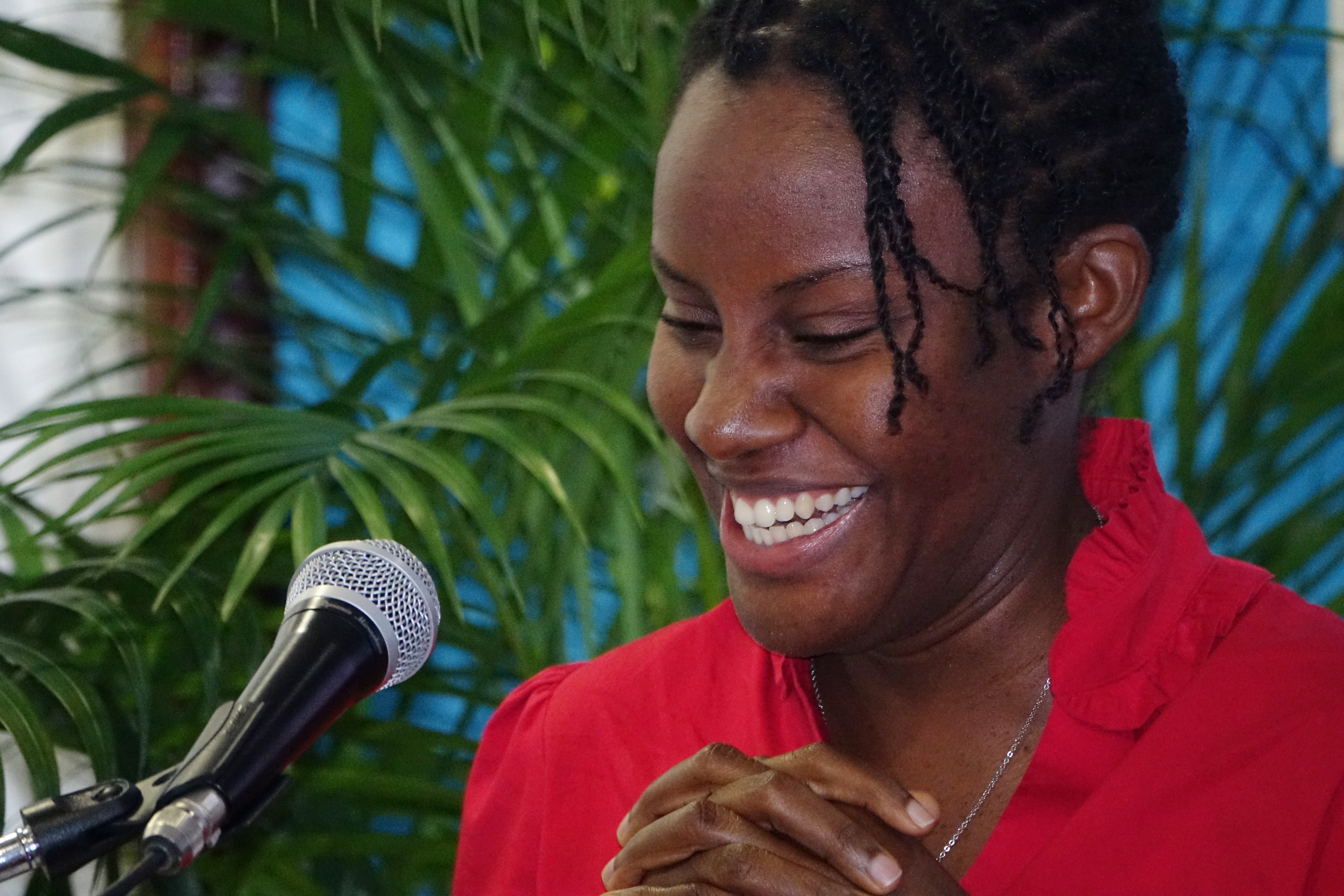 ---
Jheanelle Foster's Testimonial
I was at a season in my life where I needed to put my purpose into perspective. I was asking a lot of questions about how to structure my life to accomplish all I know I am meant to be and do. That's when I stumbled upon Design to Win Fundamentals [renamed Design to Win Road Map]
This course has allowed me to think through some tough questions in order to answer the questions that I had. If you're in a situation where you need that structure at your fingertips, you can get the tools needed right here. If you are unclear on where to begin your life, DTW takes you on a journey from where you are, leading you with great clarity to where you need to be.
My most impactful times were my coach­ing emails and session with my DTW coach, Cameka, where I was able to get a clearer picture of my own life from an objective perspective. Sometimes all we need is some­one else looking through our window to show us how much is actually in our living room and how to organize it to its greatest potential.
DTW fundamentals will change the way you think about life and leave you with an insatiable thirst for growth and success. —Jheanelle Foster, Online Course Participant
---
It gave me clarity on how I should go about my life goals and ways to get them. —M. Hay
It boosted my confidence overall towards my social life, work and business life. —J. Clarke
It expanded my mind and introduced me to a new perspective on successful persons. —R. Kentish
Helped me develop the mental and social ability to go through life. —N. Francis
It has encouraged me to be more vigilant and focused in attaining goals by acting on them. The course is extremely useful for building proper goals and life-long positive habits. —H. Spencer
It helped me to rate my progress whether I am improving or failing. —N. Collins
It opened my knowledge on the importance of saving and to always make a budget so that you can spend for solid reasons and also to make long term plans. —R. Robinson
---


Your Instructor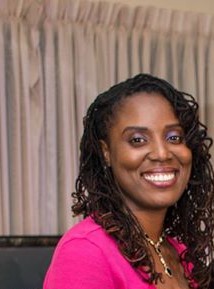 Hello, I'm an authorpreneur, international speaker, trained educator and certified career coach from the beautiful island of Jamaica.
Since 2001, through speaking, writing, teaching, mentoring and coaching, I've helped thousands of people to win in their personal lives and careers.
In November 2018, I took on the challenge of writing 20 manuscripts in one year and by November 2019, the feat was accomplished. Of those manuscripts, 16 were published for less than US$5000 when my first book cost over US$5000 to publish.
I am an Amazon bestselling author. Today, I teach experts to turn their knowledge, experience and skills into books which they can leverage for maximum impact and income. I love teaching people how to be activated for greater with books, especially non-fiction books.
I've spoken in 14 countries to thousands of people in Jamaica, countries in the wider Caribbean, Latin America and Africa.
Course Curriculum
Module 1: Getting Started
Available in days
days after you enroll
Module 2A: Foundations to Win - Term 1 - Workbook 1
Available in days
days after you enroll
Module 2B: Self-Discovery - Term 1
Available in days
days after you enroll
Frequently Asked Questions
When does the course start and finish?
The course starts now and never ends! It is a completely self-paced online course - you decide when you start and when you finish.
How long do I have access to the course?
How does lifetime access sound? After enrolling, you have unlimited access to this course for as long as you like - across any and all devices you own.
What if I am unhappy with the course?
We would never want you to be unhappy! If you are unsatisfied with your purchase, contact us in the first 30 days and we will give you a full refund.
Greetings Life-Winner!
Thank you for signing up for this basic career and life planning course. It's now time for action. Remember, to plan without acting is futile. We encourage you to complete the course. Once finished, use the recommended resources to accelerate your progress, and to bring your design to life!
---