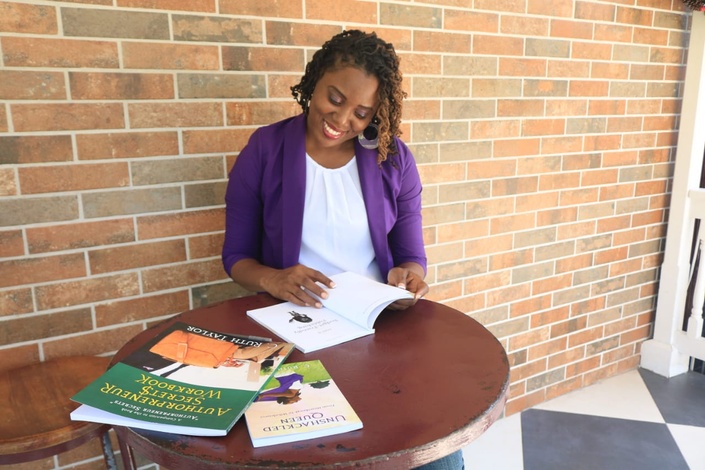 Ruth's Online Book Club
Access to over 15 books by C. Ruth Taylor + Self-Study Courses + Author Q & A to inspire and empower you to win at life.
Watch Promo
"You will be the same person in five years as you are today except for the people you meet and the books you read." -Charlie Tremendous Jones
Are you a book lover?

Why not become a member of Cameka "Ruth" Taylor's book club?

Why not read and discuss books that will mobilize, inspire, liberate and empower you to become all you were meant to be?

Ruth currently has 21 published books and several other manuscripts being prepared for publication.
Join her book club to gain access ALL her inspirational and personal transformation books + courses to teach you how to win with books and win at life.
---
Buy the books and courses one at a time [valued at over US$500]
OR
Join the book club for US$15 per month to gain access to this amazing collection of books + two amazing courses and future publications.
Join now and pay less to read and study at your leisure, across any and all devices you own!
---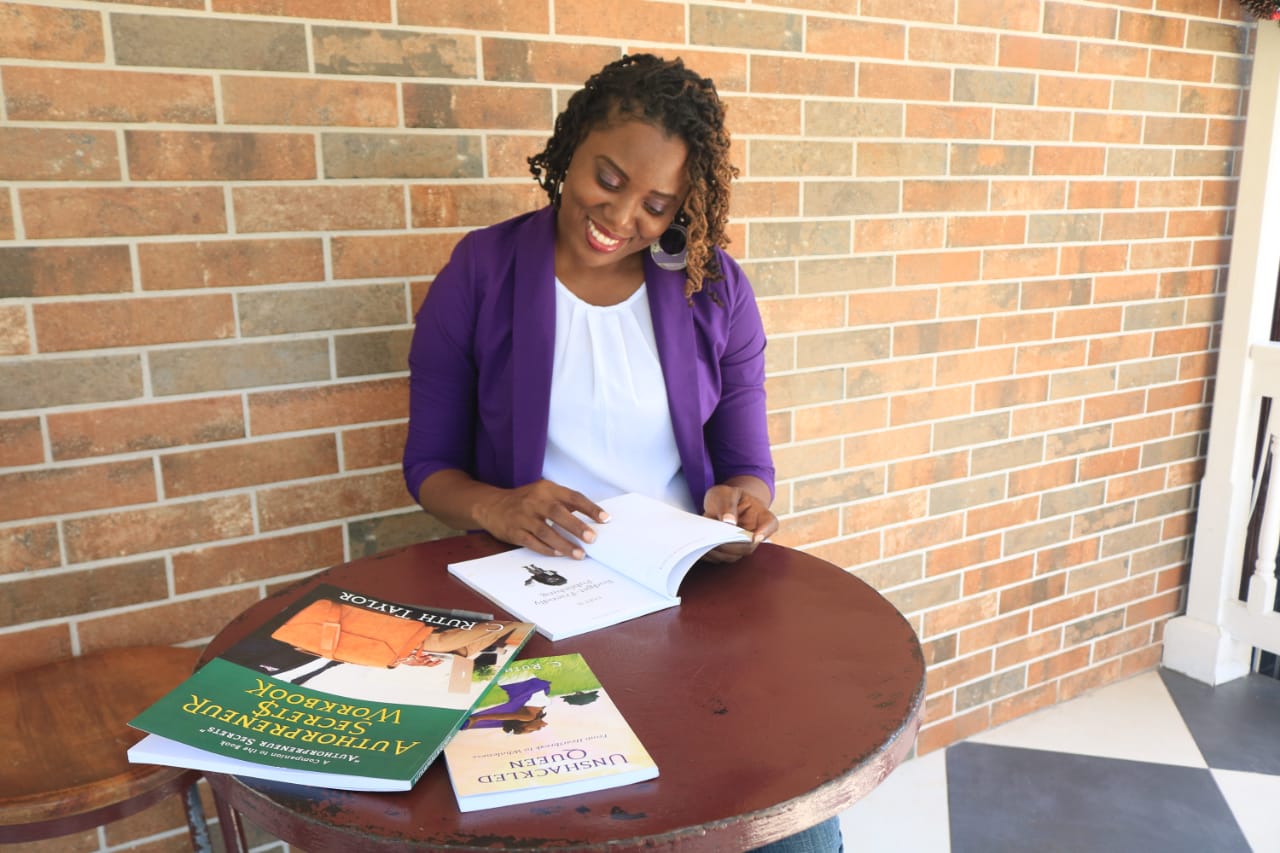 ---
MEMBERSHIP BENEFITS
---
Along with the current catalogue of 15 books for the launch of the book club, you will gain access to pre-released books. The two amazing courses: How to Design Your Winning Future and Secrets to Publish on a Budget will change your life exponentially.
Bonus: Meet the Author in a Live Q and A once per quarter.
Legacy Membership: Gain lifetime membership after one yea. Become a Legacy member. This means you will gain lifetime access to her book club at no further cost after one year of payments.
---
Through these books and courses, you will discover:
Real life, entertaining and riveting stories to inspire you on your journey.
Practical strategies to design your winning future and achieve your goals and dreams
How to write, publish and leverage non-fiction books for maximum impact and income
A source of encouragement to grow in your faith as a Christian
Resources to equip yourself and others to win in life
How to push past fear, dream again and walk in your destiny.
How to live a transformed life, serve and impact other with your gifts and talents.
---
READER TESTIMONIALS AND REVIEWS
---
"Rev. Dunbar gave me a copy of your book and it has really helped turn things around for me in one of my roughest mental, emotional and spiritual state.... thank you and pray God continues to inspire you to do so much more. [November 14, 2018] - —Cristey's LinkedIn Message, "Keys to Win at Life Book."
. . . . .
"Unshackled Queen gives an honest and eye opening look at the life a young lady, who experienced more negatives growing up than any one should. These experiences led to unwise, even harmful decisions. Her ability to rise above those challenges and begin to live a productive, even successful life is amazing. This book will be helpful to anyone who has been broken by life and needs help to find their way to wholeness. Miss Taylor's writing style makes it easy to get into the book and learn valuable and applicable lessons."

—Rohan King, Financial Analyst - Feedback on Unshackled Queen
. . . . .

"This book is chock full of tools to help you with goal setting, time management, money management and more. Best of all, this transformational book prepares you, the reader, to play a part in bringing transformation to someone else who is waiting for you to "shoot and spring" like the banana tree.

So yes, if you are not yet ready to give up on being your very best self, fulfilling your purpose and being hilariously happy, then grab a pen and paper, shut the rest of the world out for a while, and dig in!"
―Jo-Ann Richards-Goffe, Author, Ethnodoxologist - Feedback on "Design to Win Road Map 2"
. . . . .

"Unshackled Queen is not only for the broken hearted but for those of us who will be heartbroken and propelled to greater love as we read and resolve to find purpose in the pain" -
―Rev. Dr. Carla Dunbar, J.P, Feedback on Unshackled Queen
. . . . .
"Cameka shares fresh revelations on achieving success. Whatever your definition of success is, we all struggle with the desire to free ourselves from the restraints that hold us back from it, but sometimes don't know exactly how to. In an engaging, natural and highly creative way, Cameka carries on a conversation not only with trees but with the reader. It is a conversation that will help revolutionise how you see your life now and unlock the potential in you that is waiting to be realized. This book challenges you to see success as a journey - it is something you achieve moment by moment as you stay the course. I would strongly encourage anyone to get this book!

―Sharma L. Taylor (Ph.D), Attorney-at-Law, Feedback on "When Trees Talk"


Your Instructor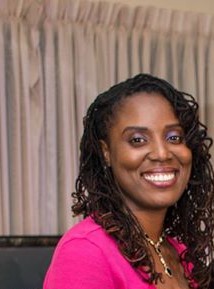 Hello, I'm an Authorpreneur, bestselling author of over 20 books, an international speaker, trained educator and certified career coach from the beautiful island of Jamaica.
Since 2001, through speaking, writing, teaching, mentoring and coaching, I've helped thousands of people including many authors and youths to win in their personal lives and careers. I've spoken in 14 countries to thousands of people in Jamaica, countries in the wider Caribbean, Latin America and Africa.
In November 2018, I took on the challenge of writing 20 manuscripts in one year and by November 2019, the feat was accomplished.
Today, I teach experts to turn their knowledge, experience and skills into books which they can leverage for maximum impact and income and leave a legacy. I also teach publishing skills to equip people to make a living helping authors to win.
Course Curriculum
Getting Started: Welcome, Overview and Meet the Author
Available in days
days after you enroll
Upcoming Books & New Releases
Available in days
days after you enroll
Frequently Asked Questions
When does the membership enrollment begin?
Enrollment begins in January 2021 and will be ongoing.
How long do I have access to the books and courses?
You have access as long as the materials remain published on the platform, and as long as you continue to pay your monthly membership fee. After enrolling, you can access the courses and books across any and all devices you own.
What if I am unhappy with the package?
We would never want you to be unhappy! If you are unsatisfied with your purchase, contact us in the first 30 days and we will give you a full refund. If you paid in full, there is no refund after first 30 days.
Congratulations!
Thank you for signing up to become part of Cameka "Ruth" Taylor's Online Book club. You are about to be activated for greater with the books, Author Q & A sessions and courses available. Your life will never ever be the same.
I look forward to hearing your testimonials of transformation and impact.
I also look forward to reading your published book (s) soon, seeing you impact more lives and profiting from your book (s).
---